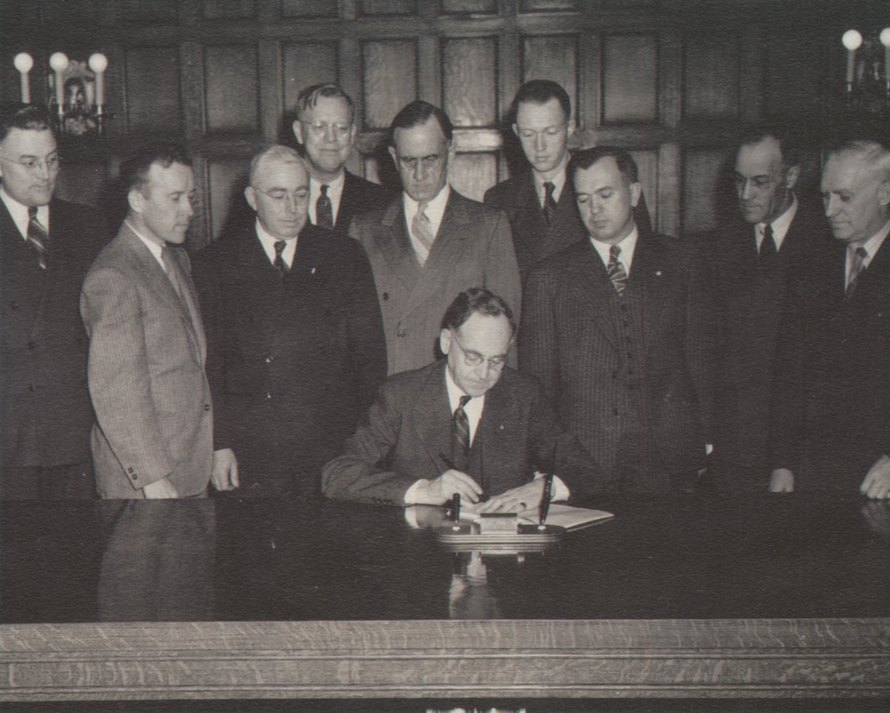 The 1945 Legislature enacted the Public Employees Retirement Law
, which had been signed by Governor Sam C Ford in March, 1945. Its effective date was set as July 1, 1945. Beginning at this date all public employees in service on June 30, 1945, had the option of becoming members. By the end of the first fiscal year the system had 1,677 members consisting entirely of State employees.
Today, MPERA administers eight different retirement systems: the Public Employees'; Judges'; Highway Patrol Officers'; Sheriffs'; Game Wardens' and Peace Officers'; Municipal Police Officers'; Firefighters'; the Volunteer Firefighters' Compensation Act, as well as the State's Deferred Compensation Plan. We have over 32,000 active members and almost 21,000 retirees.