About the Board
The Public Employees' Retirement Board is an independent, seven-member board, appointed by the Governor to administer eight retirement systems and the State's Deferred Compensation Plan. The Board approves MPERA's operating budget, decides legislative policy and priorities, and hires the executive director.  In addition, the Board establishes the policies and procedures that govern operations at MPERA, hear and rule on appeal matters of disabilitants, retirees, and members. Board members do not receive compensation for their service to MPERA, but are reimbursed for necessary expenses incurred while serving.
Mission Statement
The Montana Public Employees' Retirement Board, as fiduciaries, administers its retirement plans and trust fund, acting in the best interest of the members and beneficiaries.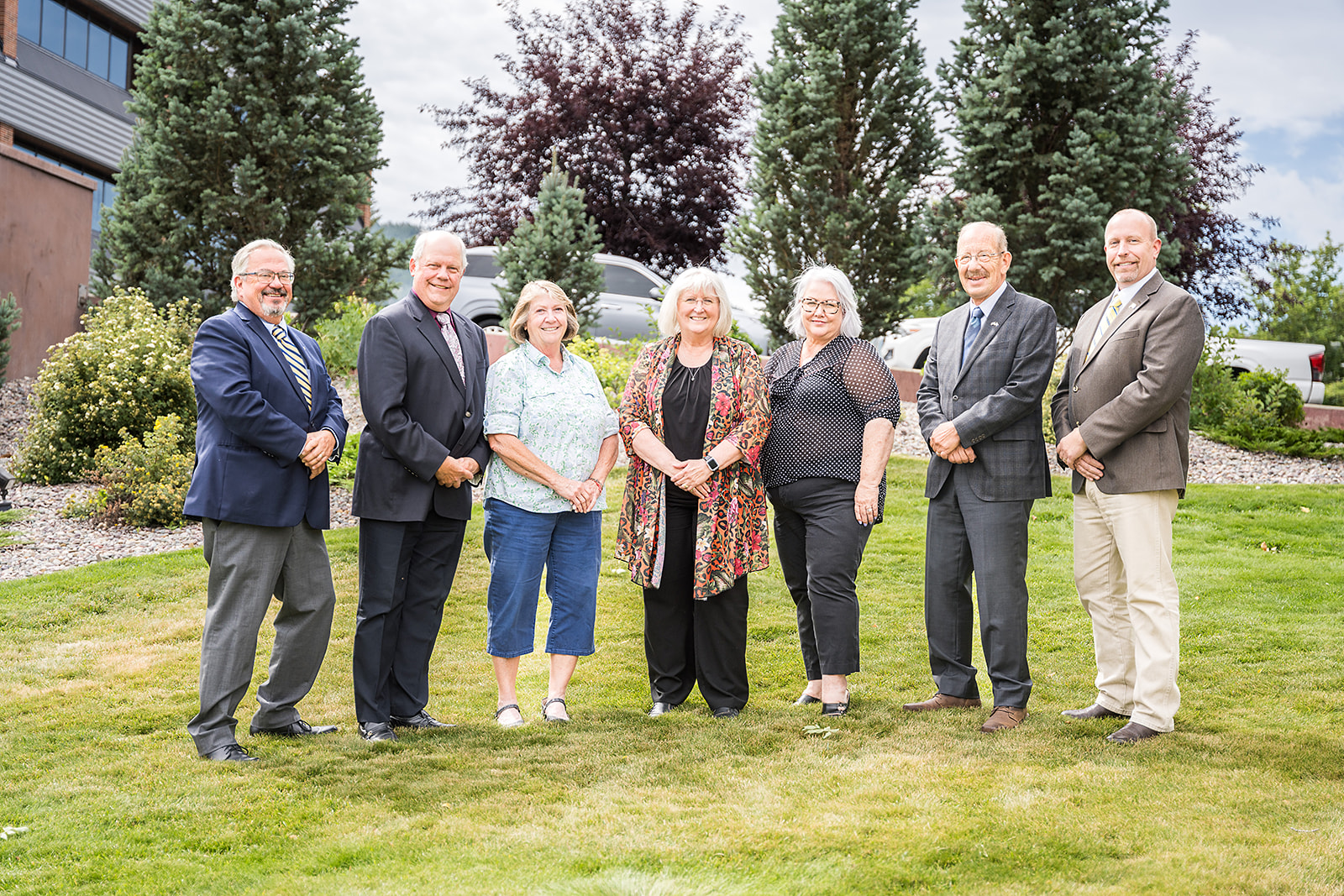 Left to right: Dave Galt, Rich Hickel, Sonja Woods, Maggie Peterson, Terry Halpin, Doug Kary, and Jason Strouf.